Wow is all I can say.
I checked my mailbox yesterday and got some GREAT things! Here's a couple of pictures: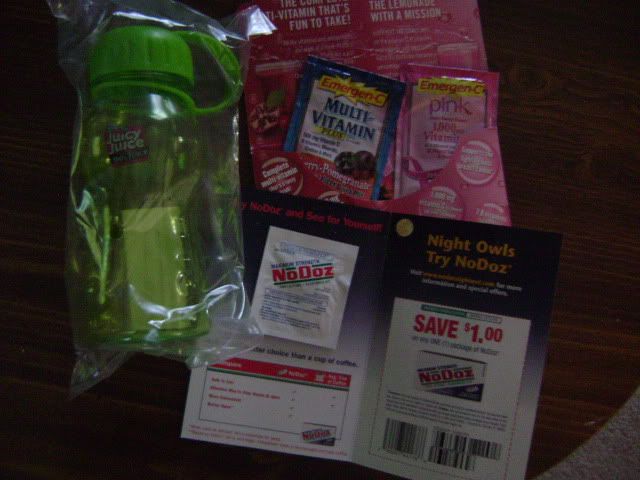 Then I went to Wal Mart today with my coupons and saved $58.00. Yes, $58.00.
The things I purchased were things I would have gotten anyway but I had buy one get one free coupons, free coupons and greatly discounted coupons. All in all I spent $42.16, that cut my bill in half! This didn't take me long, but it did take just a wee bit of planning, like sitting down the family and saying, "ok guys and gals, what do you want for dinners this week and what exactly do I need to pick up?"
I did that three days in advance then mapped out the savings by going to the store and picking up a flier. I figured out about how much it was going to cost and attacked it like a general sends his troups to attack in war!
I used the coupons that I got with the samples I've been signing myself up for too, this helped me a lot.
All in all it was well worth it!
Later on today I'm going to hit up the yard sales to see if I can find anything to put on E*bay. I'll tell you all about it later if not tomorow!